Restrict Login Access to IP Address
You can now restrict login access to the Sprinklr platform to specific IP Addresses at the User level. All the users on whom the restriction is applied can log in from a specific IP address only when trying to log in to Sprinklr. For example, if you want your employees to work only from the office location and not from any other location, then you can restrict the login access to specific IP Addresses from where they can log in to Sprinklr. This feature can also be used while adding multiple users through Bulk Import.
​
Follow the steps mentioned below to add multiple users into Sprinklr.
Steps
Click the New Tab icon. Under Platform Modules, click Users within Collaborate.

In the User (Settings) window, click Add User in the top right corner.

Under Restricted IPs, enter the IP Addresses separated by commas. This will allow the users to log in to Sprinklr only through these IP addresses.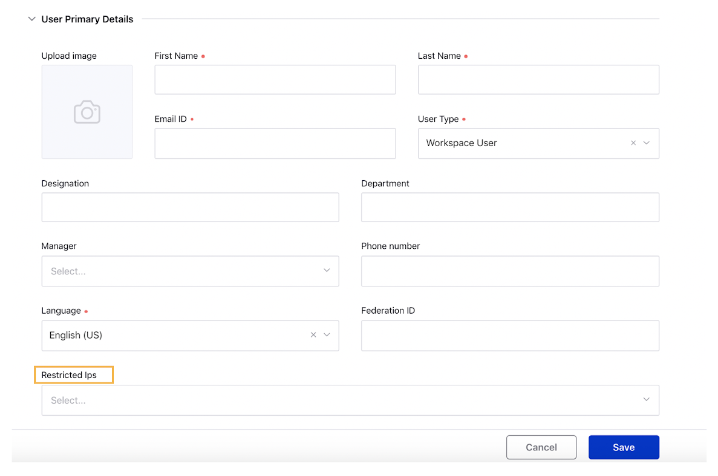 4. Click Save in the bottom right corner of the window.