Integration: bit.ly
Overview
A variety of tasks can be performed with the URL Shortener. To learn more about the actions that can be performed using the URL shortener, check out the following articles:
To access URL Shorteners, click Settings in the Administration drop-down menu of the top navigation bar and click URL Shortener in the left pane menu.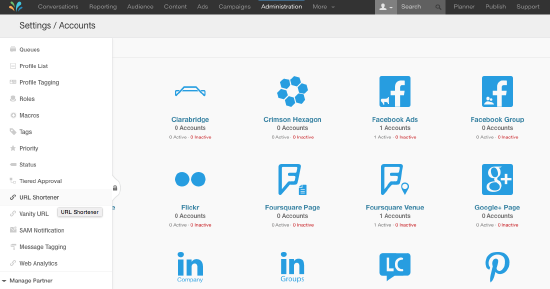 To add a URL Shortener, click the "Add URL Shortener" icon in the top right of the screen.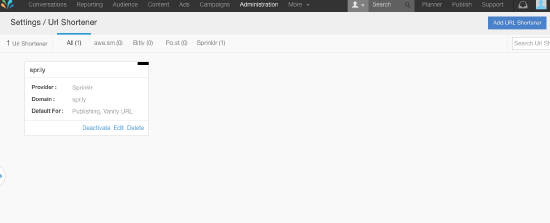 Give the Shortener a Name, select the bit.ly Provider, and provide the Domain for the URL Shortener you are adding.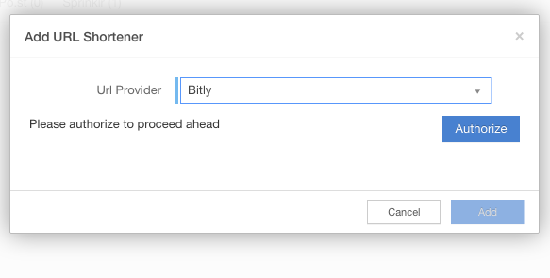 Authorize Sprinklr to access your bit.ly information. Sign into your bit.ly account in order to proceed. If you are already signed into your bit.ly account, proceed to the next step.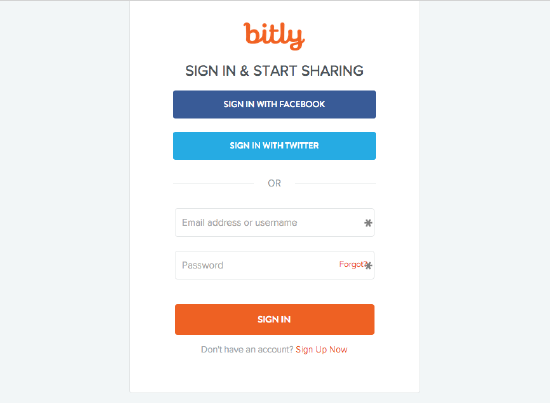 Click Allow in the authorization window.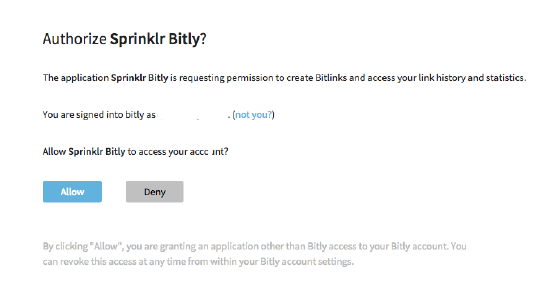 Enter a name for your domain and click Add.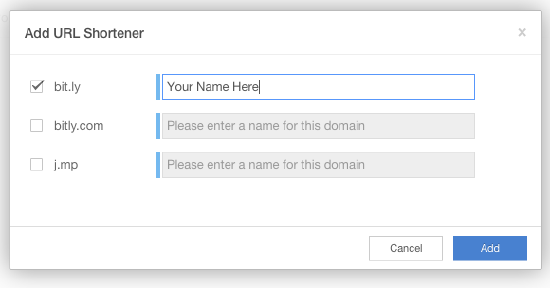 To Deactivate, Edit, or Delete a URL Shortener, click the corresponding change on the specific URL Shortener Profile.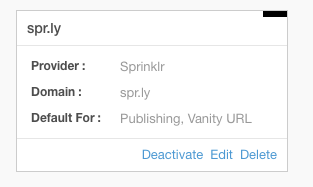 In order to change information pertaining to your URL Shortener, select 'Edit'. Click 'Update' to save once you have successfully edited your URL Shortener information.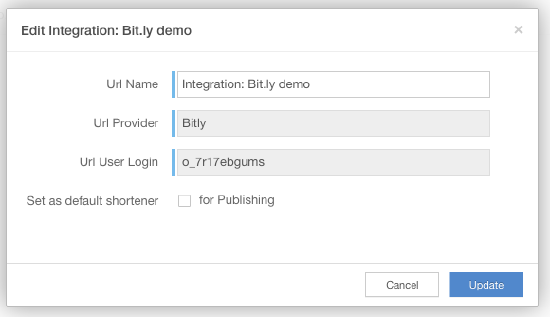 The bar at the top of your URL Shortener Profile will display the various URL Shorteners you have created.